Call us today for our delivery schedule!
+1 641.765.4781
Welcome
We're still doing what we've been doing for over 20 years now—promoting environmental responsibility from the same location in downtown Truro, IA.
We are a wholesale stocking distributor of geothermal/construction and drilling supply products—servicing the geothermal, HDD, vertical, and environmental markets with top of the line, proven products. From well field to mechanical room, we're continually enhancing our inventory with quality additions as markets modify and trends change.
Now more than ever the interest is growing for energy efficient, environmentally friendly heating & cooling construction methods. We have been working with these systems for many years, keeping on the cutting edge of technology and helping our customers meet their goals; regardless of the project size.
Combined with our years of experience and reassuring vendor lines, we get much satisfaction from being your distributor and assisting you with your project.
Geothermal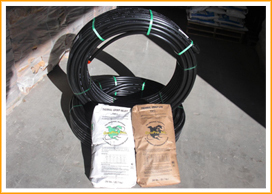 We have all the supplies you need from well field to machanical room, commercial or residential.
Radiant Floor HeatING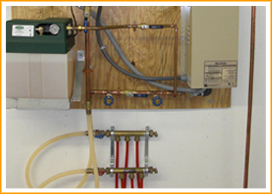 We have the right products and expertise to maximize your radiant floor installation.